User experience:

why

it is increasingly crucial for the success of an e-commerce
Different definitions can be given of the user experience, but there is no better introduction to the topic than the first law of e-commerce, which in a simple way makes us understand why a good UX is fundamental for e-stores and digital commerce sites: "if users can't find a product, they can't even buy it".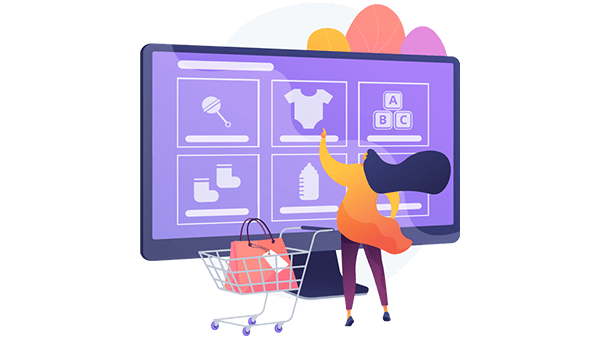 Why user experience is so important?
In order to understand how crucial user experience is, it is enough to know that an article that is badly exposed in the digital showcase, described with insufficient information or difficult to reach due to a slow site, offers the user a bad experience, nullifying even the most refined strategies of branding, marketing and communication.
Where does the concept of user experience come from
The first law of e-commerce was identified by Don Norman, the American scholar who first spoke about UX, about thirty years ago, combining engineering skills with the study of cognitive sciences. Since then, the user experience has been establishing itself as a competitive factor for the success of a company or a brand, even more so when it comes to e-commerce, a sector in which only one tenth of a second more in page loading can seriously affect not only the company's image, but also its turnover and conversions.
A few numbers can help you understand why UX is the real battleground between brands. According to Nielsen data, in 2022 e-commerce:
will have a value of 400 billion dollars for consumer goods alone
will be used by over 2 billion people
the current average spending of $ 500 a year is set to increase rapidly
According to a Nasdaq study, online sales will cover 95% of total purchases within 20 years.
According to observers, it is largely a bad user experience offered by e-commerce sites and apps that is holding back an even faster growth in online commerce.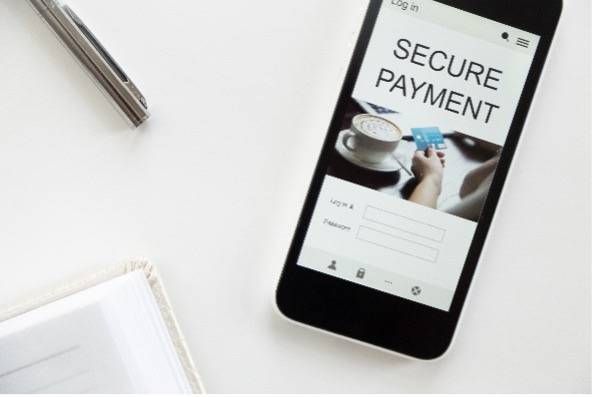 What is the User experience? One definition
This is the definition given by Don Norman himself, founder of the discipline:
user experience "includes all aspects of the end user interaction with the company, its services and products"
(and if you visit the site of the group founded together with Jacob Nielsen, you will find not only the theory but also the practice of a good UX). The definition of user experience from ISO 9241-210 is even more detailed:
the set of a "user's perceptions and reactions deriving from the use or expectation of use of a product, system or service", including "beliefs, preferences, physical and psychological responses, behaviors and results"
The user experience, in other words, is something all-embracing which gives meaning and value to the overall interaction between the user and a company or a brand, at every stage of the relationship: from the search for an item to buy to the payment and final review.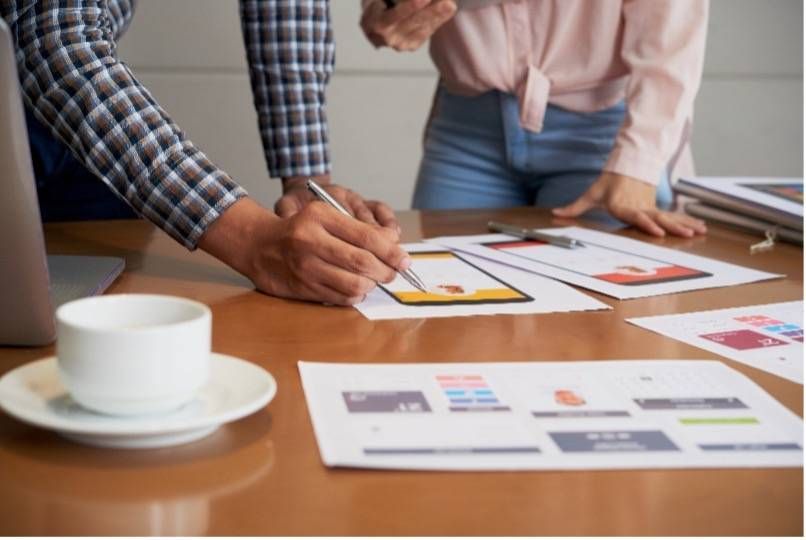 From the beginning to the end of the process, the consumer is at the center of the experience, whose design must be planned according to his real needs and to the rules of Human Centered Design. And whatever the context, the user must first of all be considered a person whose needs and expectations require a response. Considering him just a potential buyer would be a mistake and would transform the user experience into an "abuser experience", in which, as so often happens, the company is at the center. This is a fundamental step we can never stress enough.
Rain Forest website, for example, appears almost minimalist, but it is consistent with the organization's mission and offers many opportunities for information, interactions and insights, for a really excellent UX.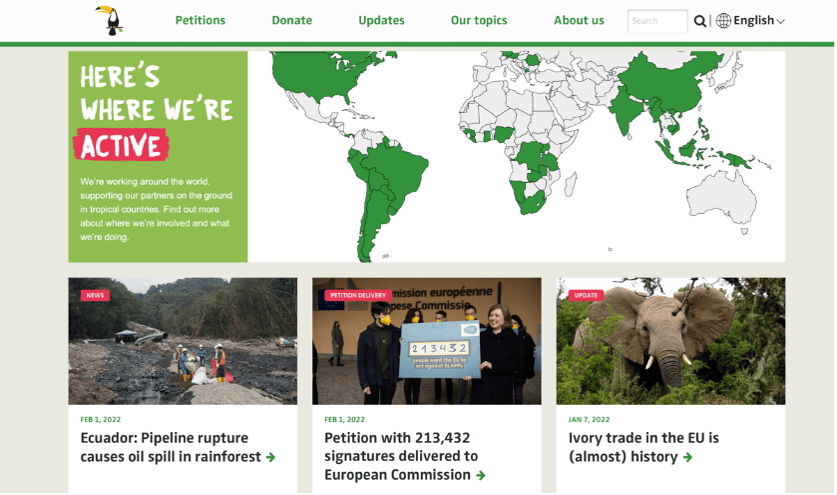 Purpose of UX: making the consumer the key protagonist
For the consumer, the product is only one of the components of a broader experience where he claims to be the protagonist.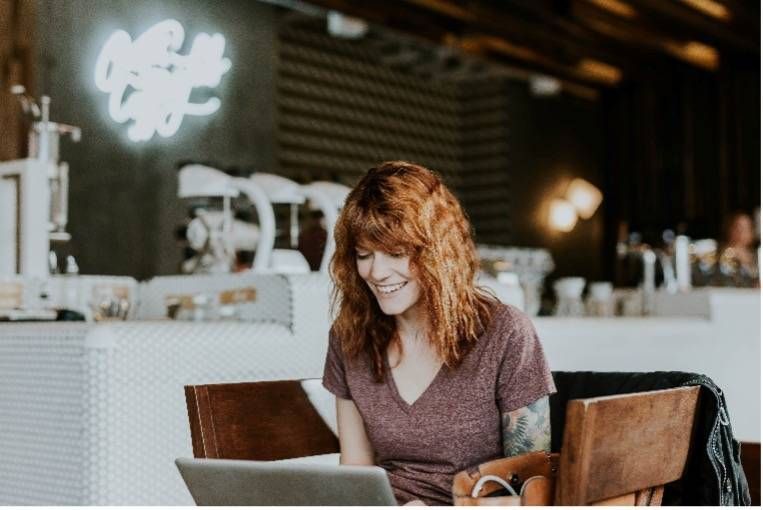 These definitions make it clear that:
The user experience cannot be reduced to the simple user interface (UI) and usability: they are UX tools, but they do not completely define it. The pleasantness of the user interface, due to good graphics and well-distributed buttons, is certainly fundamental in the design of the experience, but it is not enough in itself if not accompanied by usability that qualifies the ease and efficiency of the system. It must be simple to learn, efficient and quick to use. That is to say, it must be useful and satisfying.
The customer experience (CX), which concerns the overall experience along all the steps of the customer journey, should not be confused with UX. We can say that the CX is made up of many user experiences depending on whether the consumer is in contact with the site or other corporate digital platforms, with his product, with after-sales services, packaging, etc.
UX is a set of techniques aimed at improving the user-brand relationship, which involves multiple disciplines and skills, and not only marketing area, communication and web design: it is in fact the result of a teamwork, involving multiple corporate functions and activities meant to create a solid and coherent branding.
The clue, in short, is embracing the consumer's perspective and, rather than emphasizing the characteristics of a product, showing how it can be used, how it can improve the life of the user. This is the logic which Apple has always been sticking to, constantly aiming to offer to the user the best possible experience in every respect: from the structuring and speed of its site to the packaging.
Who does not remember the iconic iPod presentation that Steve Jobs made in 2001? It was about music rather than the device and about how everyday life gets more enjoyable if you have your music always at hand.
https://www.youtube.com/watch?v=VEZ9v-_qm94
A careful UX design makes the difference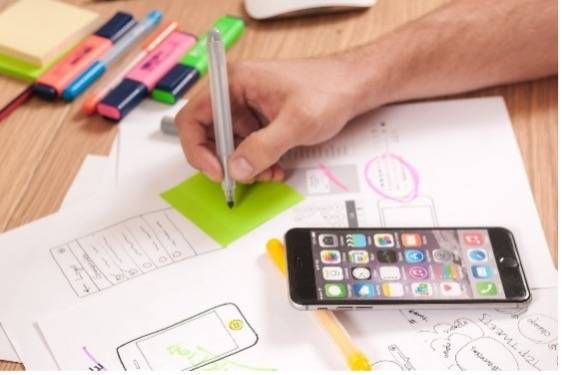 If we consider that over half of offline purchases begin with an online search, with peaks of over 80% of consumers in the United States, underestimating even one of these aspects can be fatal for all types of business in every sector. Obviously, it is even more so for e-commerce sites that have a few tenths of a second to capture and keep the attention of customers and they cannot fail the first impression. Just think that one millisecond delay in loading a page increases the bounce rate by 70%. But the impact of UX also affects other aspects:
UX and SEO. UX also has a crucial impact on positioning in the SERP ranking and strongly affects the effect of any SEO and organic media strategy. Placing the emphasis mainly on the mobile version of sites, Google considers the experience of an online user as decisive, meaning such experience as «the set of perceptions, reactions and emotions that a person feels when interfacing with a website, regardless of the device used». It is not without reason that the new Core Web Vitals introduced with the Google Page Experience upgrade enhance the speed and responsiveness of page loading and their stability.
UX and mobile. It therefore becomes essential for e-stores to ensure an optimal user experience on the web-site, for desktop version and above all for mobile devices (more and more used for buying online) on apps, with e-mail marketing, with newsletters and of course on social media, including the most professional and B2B such as LinkedIn.
UX and retention. It must be taken into account that the process needs to be considered its entirety and in the long term, and does not end with the purchase. Converting once is not enough and it would be such a pity to waste not only the opportunity to build customer loyalty, but also their possible advocacy action on other potential customers.
The impact of UX on conversion rate and turnover – No tool of the digital customer experience should be overlooked.
Also in this case, giving the floor to the numbers helps us to understand. The most up-to-date analyses confirm that the conversion rate of sites in general and e-commerce in particular is about 2% on average, which becomes 4 in the case of craftsmanship (Growocode data) which probably benefits of the specificity and exclusivity of the products, but reaches 13% when it comes to Amazon, where it is the user experience to lead the way.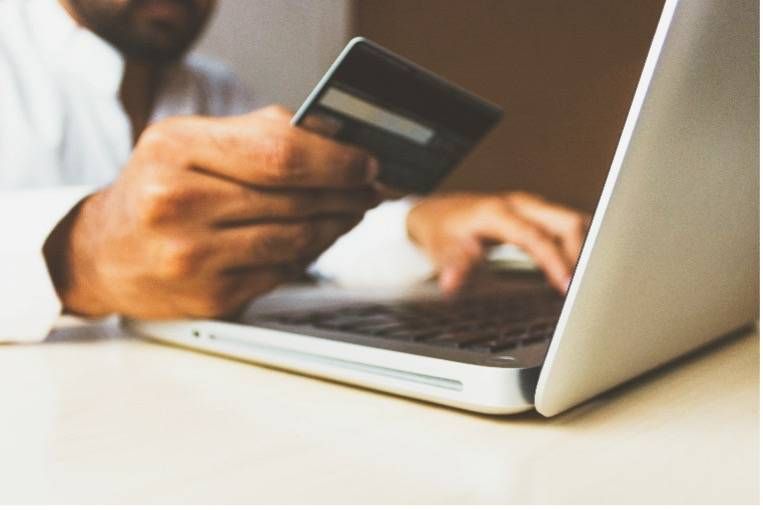 These rates can even double if you invest correctly in UX design of a site. According to the studies by Norman and Nielsen, an improvement of about 100% of all the fundamental metrics, including conversion rates and traffic, can be achieved if you work on the usability of a digital platform. Sometimes small projects for the optimization of seemingly marginal problems bring unexpected results: you can increase the turnover per session by 1,5% just optimizing FAQs and live chat.
How to improve the experience of a site
It is clear that overlooking UX of the site is sort of a suicidal behavior for an e-commerce. But what needs to be offered to users in order to have a satisfactory UX?
According to NN Group analysts, users only want three things, which are the basics of any satisfying experience:
autonomy, that is having more choices
possibility to relate with the brand and with other users
opportunities to increase their own skills
Satisfying these three fundamental psychological needs helps to improve the user's motivation and to tie him up to the brand, making him feel the protagonist of the process.
https://www.youtube.com/watch?v=1JaVcY3y8Uo
The right approach in designing an effective user experience must therefore concern both technical aspects and content production and must have these objectives:
Usability. Starting from the loading speed of each page and not just the home page both in desktop and mobile version with an architecture that makes navigation intuitive, with clear and visible calls to action and simple and explanatory categories.
Contents. In addition to being relevant and timely (the pages must be updated) they must be complete, readable, stable, easily traceable and accessible. Having interesting blogs helps a lot and it is essential for SEO purposes. Using good visual elements, such as photos, graphics and videos can help. In short, you need pleasant contents that are especially useful.
FAQ, Reviews, Form, and Contacts. They are essential for a real interaction and usability of the site, making it easy to navigate and understand the products. Simple forms not only favour payments, but also the collection of user data.
Consistency. All platforms, including promotional emails and newsletters, must be in sync with each other and offer the same UX.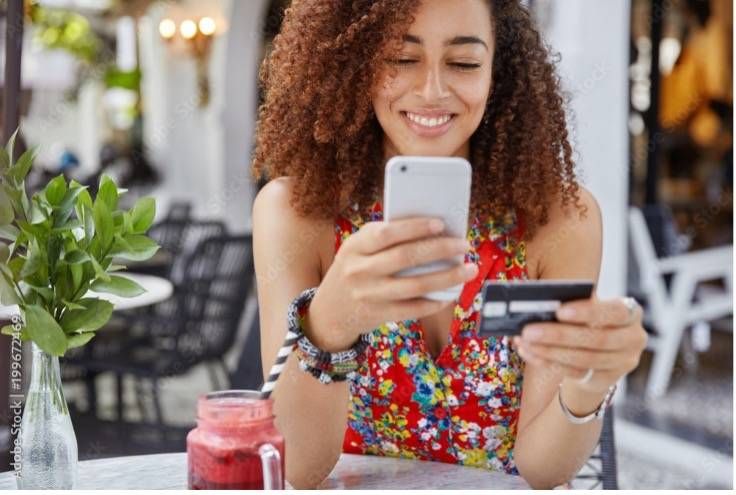 In short, the key is to offer a pleasant, simple experience, in one word: gratifying. This is the condition to sell not so much a single item, by making it accessible, but to pave the way for other sales, thanks to customer loyalty and word-of-mouth. In other words, it is an essential password for the success of an e-commerce. As Philip Kotler would say, in line with Norman's thought on the first law of e-commerce, "the best advertising is done by satisfied customers".
News, studies and research on the world of Business Performance. Aimed at managers and staff of companies interested in the growth potential that Digital offers.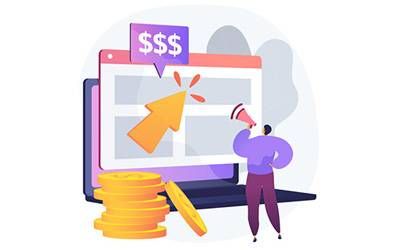 An e-commerce can be called successful if it returns a good proportion between products sold and visits recorded. In this article we will understand how a website can be improved and how to achieve satisfactory results through an effective optimisation strategy.
read more
Master Core Web Vitals and boost your business
To configure the platform we need information and technical specifications.
Set a call to learn more