Support lead generation: site performance and content
A perfect design and effectiveness of the sales funnel are not enough if the website is badly indexed, slow and with a bad UX. Here's how to make your customer journey a success for everyone. But let's start from the beginning: what is lead generation? How to improve and support it by optimizing loading performance?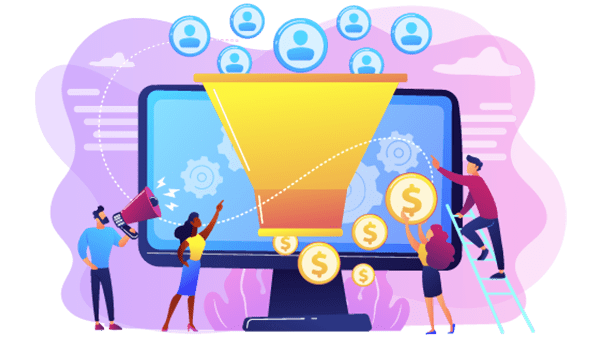 The proposal is valid but the conversions do not arrive: what to do?
Your offers are excellent, your solutions appreciated by established customers, in short, you feel comfortable and ready to respond to new requests and solicitations. However, the long-awaited new customers do not arrive. In fact, you even lose some. Why? Here is the right question, the only convenient question to ask with wisdom and awareness.
Lead generation: what is it?
For all those companies that want to achieve good results has now become essential to make strategic choices in order to improve their business. Lead Generation is the set of marketing actions that aims to acquire and generate interested contacts.
The lead can be seen as a potential customer interested in the product/service offered by a company and who has come into contact with your site by leaving his data. In order to monitor and collect the information of users who interact with your business, it will therefore be possible to collect a list of profiled and qualified contacts (i.e., in target with your objectives) through a careful lead generation strategy.
Lead Generation: tools and tips
Acquiring contacts through Lead Generation means starting to build relationships and gain trust from users who may soon become your new customers and who hopefully continue to choose your products or services over time.
To be able to achieve good results in your lead generation campaigns, it will be necessary to use multiple tools such as, for example, the creation of effective landing pages, contact forms and live support chats and other tools that favour the first contact with the user.
First goal: to acquire a contact
The first goal of a lead generation strategy is to acquire a contact from the user. We shouldn't ask too much of this user at first, he doesn't really know us and we still have to earn his trust. For this reason, at the first contact the user is usually simply asked for the email address, or at most the name. Of course, how much to request in the first step also depends on the type of business. Since B2B activities with a very specific market niche are supposed to be contacted by users with a fairly high level of interest, they usually also require other data, such as telephone number and company name.
How to convince a user to leave us a personal data such as an email?
In this era of media bombardment in which e-mail boxes are flooded with spam, it is not easy to obtain the e-mail address from a user who is visiting the site.
How to do it then? By motivating him, giving him something in return.
Over the years, various strategies of this type have been tried, but the basic principle is simple: create content, well-made, engaging and captivating landing pages, in which to present your value proposition. Just a little taste, all you need to make him greedy.
The landing page must therefore have calls to action, messages that invite to find out more about what is proposed, perhaps offering a guide, a report or any other material that may be useful or interesting for those who have entered the page.
And all you want in return? At this point you should know: a contact.
Once the contact has been acquired, how do we use it?
Once the contact has been acquired, how do we bring the user to purchase? A very effective strategy, especially for products and services with a long evaluation phase before purchase, is lead nurturing.
Lead nurturing is the set of activities through which the customer is "nurtured" with information, is educated (in fact we talk also about educational content) about the brand, its products or services. The goal is to raise awareness among leads, making them familiarize with the brand and let them know all the advantages of the products or services offered, and then ultimately lead them to conversion into customers.
How to do lead nurturing? Let's see some examples of activities:
Follow-up emails after the first contact with in-depth content proposals: webinars, documents, etc.
Automated email cycle to progressively educate the customer on the benefits of the products
E-mail with a proposal for a call after a certain number of days
Lead nurturing, however, doesn't end with the first purchase. A followed and pampered customer will continue to trust us and buy our products. At best he will even turn into an ambassador, a promoter of our brand.
That's the heart of lead generation, let's now deal with some aspects that contribute to transforming a lead generation into a real conversion strategy: the sales funnel and site performance.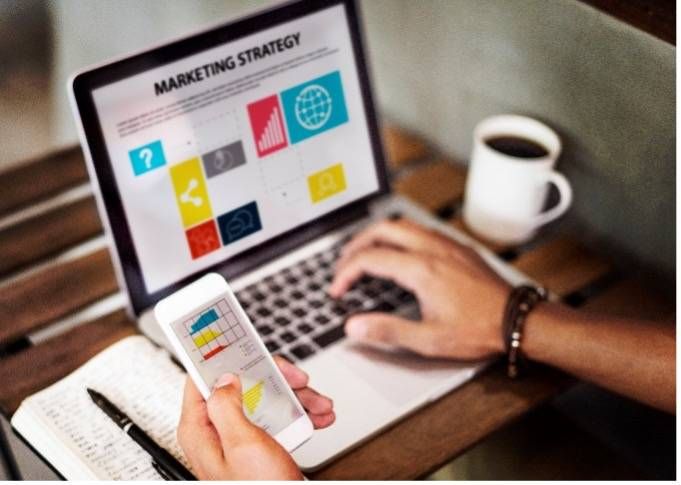 The sales funnel
The sales funnel is so called exactly because it recalls the idea of a path that becomes increasingly narrow and without alternatives for the consumer or prospect customer: from when you captured his interest to when he decides to proceed with the purchase. This is why you have to plan a coherent, designed and rich path, which accompanies him on a journey made of information, emotions, and mental and sensorial stimuli.
Along the journey, the customer will have to find adequate contents that are relevant (for him, not for you), updated and proposed in a clear and captivating way (texts, infographics, videos, photos, articles, etc.). In this sense, in-bound marketing techniques are more effective than traditional out-bound (media, adv, etc.), because they aim to attract the consumer by offering him what interests him, rather than distract him with annoying commercial breaks.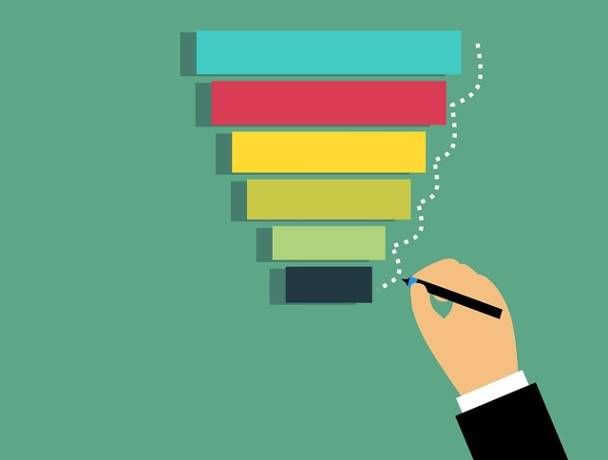 5 steps of the sales funnel
Before analyzing in detail the 5 steps of the funnel, it must be emphasized that they are all equally important, and that in each of them the user must be able to develop a satisfactory experience with the brand. Your goal is to lead him to the last step, but to do so you need to have his needs in mind (link to UX article)
AWARENESS. In order to capture the prospect customer, you must first of all know who he is, where he is (social, internet, etc.), what he is interested in. It is the awareness phase, at the top of the funnel, which is also known as TOFU (Top of Funnel) and is made up of generic leads. It is the moment when you introduce yourself and get to know each other. Maybe you even like each other, but he (or she) goes away. That's normal, but make sure it's not because he didn't find you interesting and do something to make him remember you in some way. Why is this first step so important?
"There is no second chance to make a good first impression" (Oscar Wilde)
INTEREST. If he stays, then he is interested and maybe ready to move on. Once again you have to make sure that he likes and finds useful what you are showing him. Comparing your offer with that from your competitors is the most confusing phase for the user. The specific landing pages for each product help a lot in this phase: it is here that you must provide all the information that convinces the user that you are the best and cheaper in a clear and comprehensive manner. There are many examples of landing pages around, some even very creative and well executed, but do you know which are the winning ones? The simpler and clearer ones, those that go straight to the point while remaining pleasant, informative and consistent with the brand, as this one by SumUp.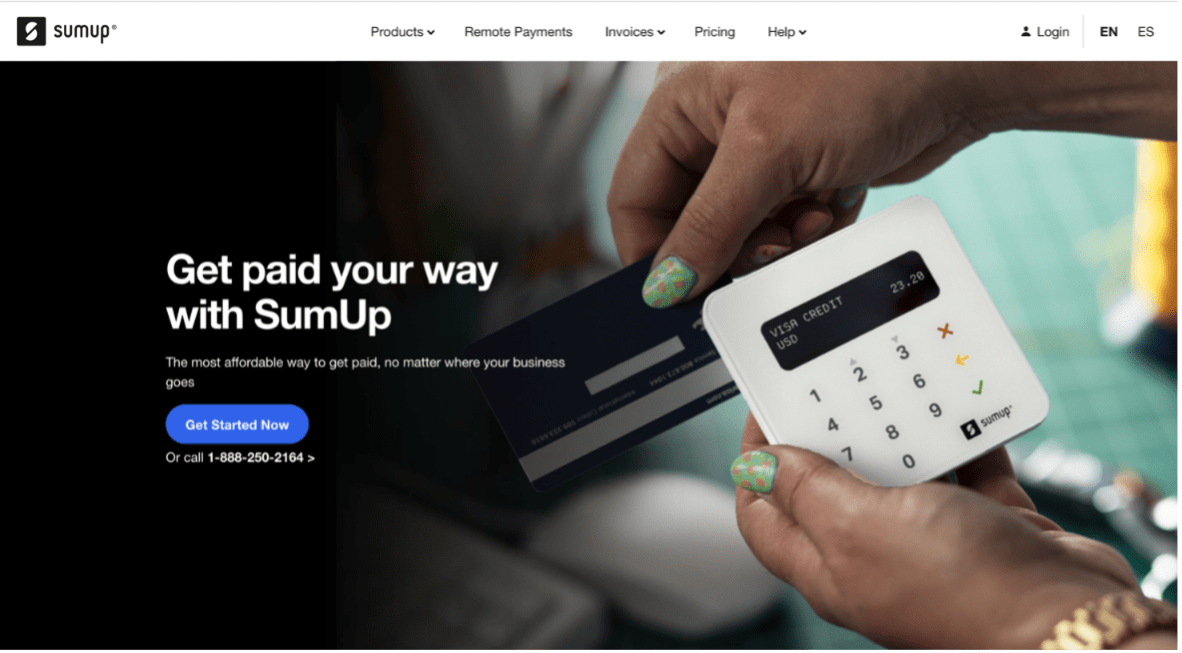 This is the intermediate part of the Funnel, called MOFU (Medium of Funnel) or even "messy middle". Here the lead previously generated must be pampered.
DECISION. Now the customer is deciding. Special offers, demos, tutorials, chatbots, opinions of other customers: everything is valid at this stage, as long as it is consistent and of quality. The goal is to demonstrate without a doubt that our product or service is the best and cheaper. You are in the BOFU (Bottom of funnel).
ACTION. You are nearly there. Here you go all in: it is the moment of purchase that must take place without pages that freeze, payment phases with a blank screen (which creates anxiety), endless waiting. And remember that on the Internet, endlessness begins after the 20-second threshold. But we'll come back to this later. In short, the customer must make the purchase and be totally satisfied. A piece of advice: no to hidden costs, which are discovered later, or profilings that seem like interrogations of the Stasi and Gestapo joint teams. An excellent choice is to declare in advance what are the next steps and the various stages of payment, as does Amazon and travel sites in general. But not only. Clarins, in the field of cosmetics, before proposing other purchases, shows the consumer at the top of the page and in a very prominent way at what stage of the journey towards payment he is and what other steps he must take.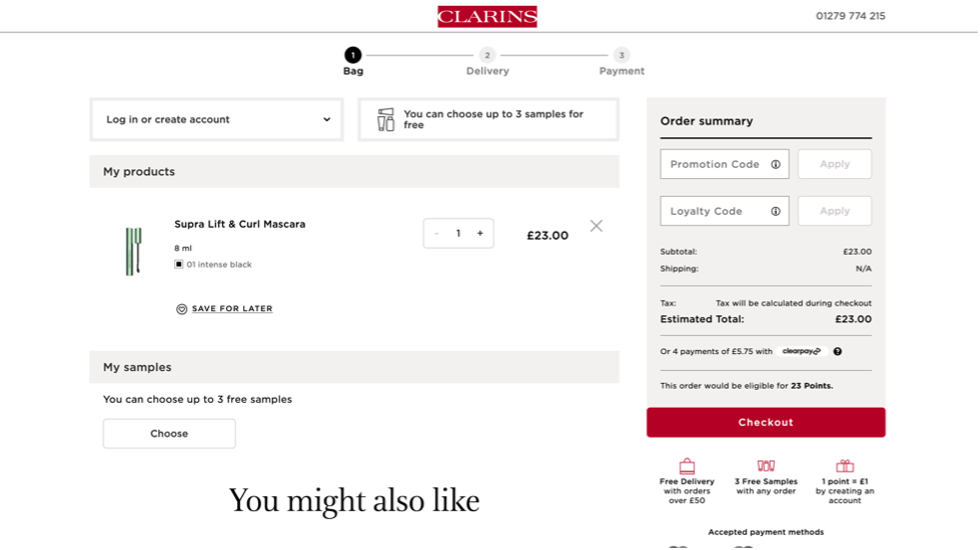 Clarity is essential for building a lasting relationship of trust with the customer. The Internet streets are in fact dotted with carts full of products, which have been abandoned on the side of the road and have never arrived at the checkout, precisely for these reasons.
ADVOCACY. You did it, the dollars have spread wings and are now flying towards you. But you want others to follow them: make your satisfied customer speak well of you to others and encourage him to leave a review, comment or advice.
The funnel is successfully closed. That's what happens when everything goes smoothly, but we know it doesn't always work this way, even when the funnel was right. So, what's missing?
Content is nothing without performance
Ok, "content is the king", they've been telling us for years and we haven't forgotten about it, not even in this case. But has a king ever been seen reigning well without a good enough queen or companion? The second case is more likely than the first, and the site performance is the queen of the situation. But what does a site's performance mean? In this context, there are basically three factors to keep in mind: site indexing in search engines – mainly Google -, Google page speed, and the page loading speed, which has a heavy impact on the first two as well. Let's take a closer look at them all.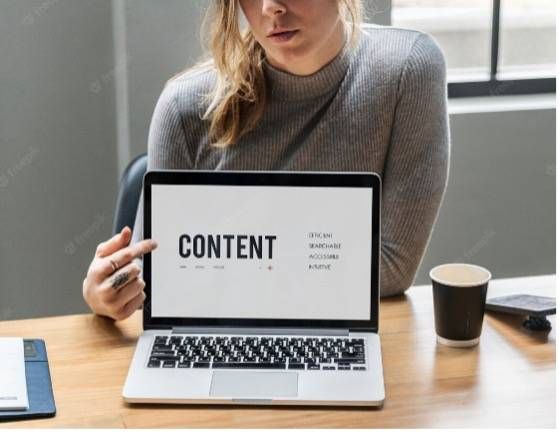 Indexing depends on the quality, consistency and originality of the contents, which are in turn guided by the keywords. Today the right keywords, supported by up-to-the-minute content, are rewarded by Google with high positions on your site in the search ranking, which is a key factor in being found and being able to offer that content. If your site is J.Lo. of websites but it's on page 15 on Google, it would be better if it was an Ugly Betty but at least positioned between the third and sixth position. As a matter of fact, if the site appears in the eighth Google page it is already to be considered badly positioned.
The performance parameters to keep under control
Google Page Speed, on the other hand, is the loading speed of your chosen site or landing page. Google, again for ranking purposes, gives particular consideration to pages that load quickly by clicking on the link that appears in the results of the engine during a search. That is, if you let them know where you are, let them reach you too.
But let's talk about the loading speed of your website's pages. This parameter, which measures how long it takes for a page to load the content on a website, has a strong influence on both UX of visitors – who have the perception of faster loading of texts, images and videos – and on the other two parameters that we have seen before. For instance, you can measure your website's fundamental performance through Google's free PageSpeed Insights tool.
By typing the URL you want to analyze, you will see an overall value expressed in cents and an evaluation of the individual core web vitals (internal link), which are three parameters that Google considers essential for a good user experience:
page loading speed
reactivity
stability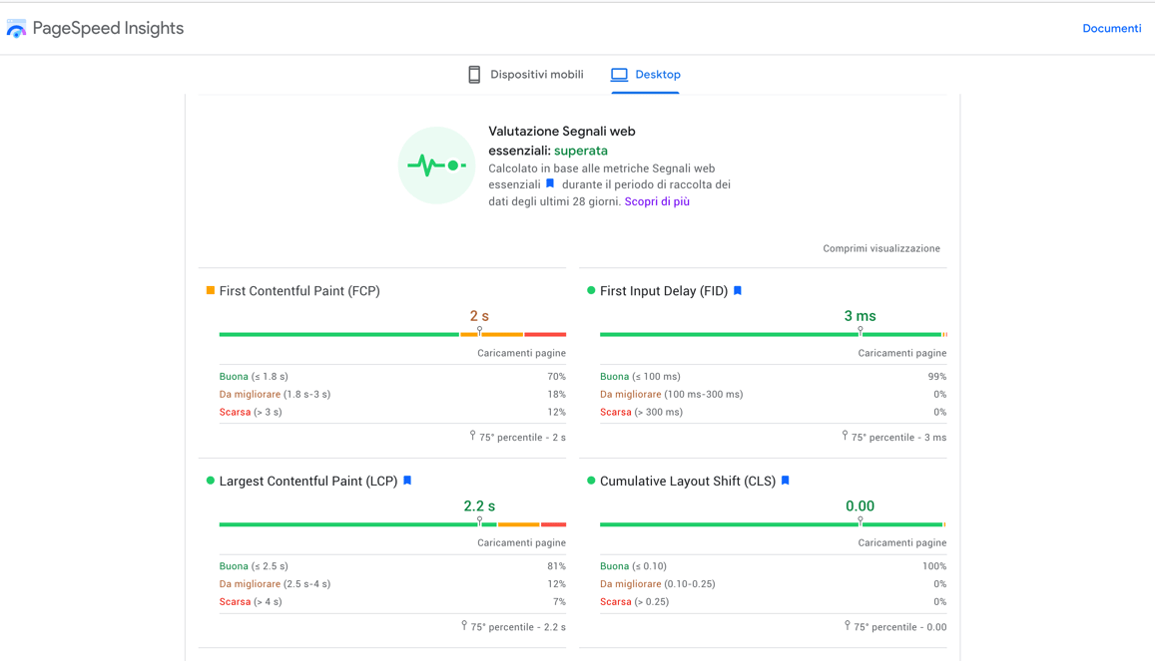 And it is right there, in the loading speed as well as in the indexing that the dollars of your investments and those of your customers get their wings. But there's a way can catch them back. As a matter of fact, since you can, you must: it would be a shame not to do so if the product, seasonality, price of your product and the design and content of your site are perfectly in place.
iSmart Frame is a tool which has been created with this goal: to improve the site performance and to increase the number of conversions. A plug & play solution that, by speeding up the website, operates on three parameters at the same time while maximizing them:
Perceived speed
Google page speed
Positioning of keywords
You will only have to take care of designing an effective funnel, without having to worry about improving the technical aspects that affect the speed of your site. Offer your users a memorable user experience and they will pay off.
News, studies and research on the world of Business Performance. Aimed at managers and staff of companies interested in the growth potential that Digital offers.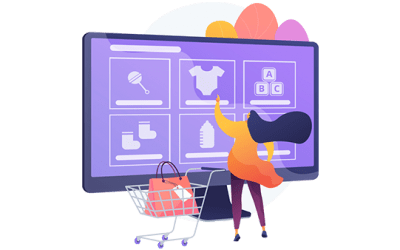 Do you know the first rule for e-commerce? Here it is: "if users can't find a product, they cannot even buy it". Full stop. And breaking this simple rule is easy, even without knowing it. You only need an item poorly displayed in the digital showcase, described with insufficient information or hard to reach due to a slow website, to blow up even the most refined branding, marketing and communication strategies.
read more
Master Core Web Vitals and boost your business
To configure the platform we need information and technical specifications.
Set a call to learn more