Optimize Google Core Web Vitals and maximize performance.
Starting from 75€/month
iSmartFrame Engine is a powerful AI-based website analysis and optimization engine. It is the tool that medium-sized companies, agencies and SEO professionals use to optimize their websites at the highest level, saving precious time that can be devoted to more valuable activities.
Performance optimization without touching the code
iSmartFrame Engine performs dozens of technical optimization tasks on a site's critical elements without touching a string of code, with immediate impact on loading speed.
Core Web Vitals optimization
The AI-based iSmartFrame Engine analyzes the site in every detail and calibrates the optimizations according to the Core Web Vitals. The Pagespeed Insights score on average jumps from initial values ​​of 20-30 to 80-90.
Improved SEO ranking
The Core Web Vitals optimization has made a decisive impact on SEO ranking: after 60 days we can witness an increase in the Top-3 keywords from +30% to +150%.
Thanks to the automatic optimization of all the most relevant elements for SEO performance, hours of work can be saved and dedicated to more strategic activities.
CDN and Optimization Engine with Artificial Intelligence
The beating heart of iSmartFrame Engine consists of the CDN and the optimization engine that automatically processes the main technical elements of the site. Developed thanks to a team of SEO experts' and developers' experience and know-how, the system analyzes the site and optimizes all critical factors thanks to the use of advanced Artificial Intelligence algorithms. No detail is left to chance, and the results are immediate. Maximized optimization of the Core Web Vitals
The Core Web Vitals are an unavoidable aspect, an essential reference for those who work with SEO. iSmartFrame Engine analyzes the result obtained by the site on LCP, FID and CLS and processes all the elements that need fixing. The score of the Core Web Vitals increases significantly, with an impact on user experience and SEO ranking.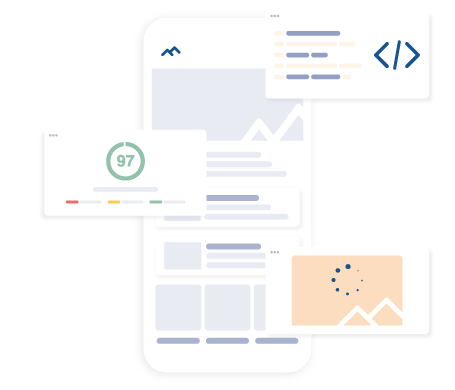 Smart cache to increase performance without touching the code
iSmartFrame Engine creates an optimized cache layer, with advantages on two fronts: 1) being able to distribute already-loaded resources at maximum speed and to reduce requests made to the server; 2) being able to make deep optimizations on the cache frame without touching the original code.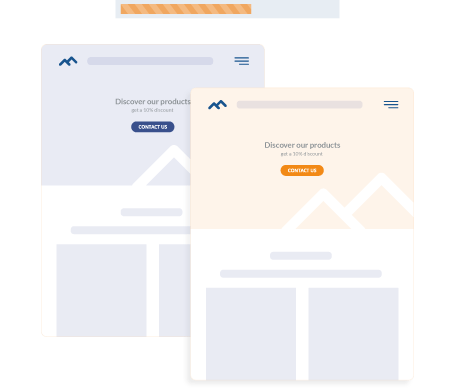 Master Core Web Vitals and boost your business
To configure the platform we need information and technical specifications.
Set a call to learn more