Mobile conversion rate: why loading performance becomes crucial in ecommerce
You plan to grab a sandwich for your journey from the station bar before boarding a departing train.
The menu offers a long list of mouthwatering photographs of sandwiches and rolls, but provides no details about calories and individual ingredients. You randomly choose an item based on how appetizing or how healthy it looks. You then realize that you have to join a long queue in a cramped space to place your order, and, that only cash is accepted at the checkout. You only have plastic on you. What do you do? You most likely either do without, or go to the bar next door where there are only three clearly labelled types of sandwiches available, and two check-outs where crypto-currencies are accepted.
In short, you either give up your purchase or look for a more satisfying customer experience.
This is exactly what happens on e-commerce sites too, especially if navigating from mobile devices. Indeed, in virtual reality, users are more likely to abandon purchases in the first shop they visit. Not only can they do this without losing face, but mainly, their patience is much thinner when shopping on online stores, and their user experience expectations far exceed those from in-person shopping.
In fact, what dictates the dynamics of a purchase in a digital store is not so much the quality, price and timeliness of products and services offered, but the user experience regarding site navigation and speed, which in turn, is the prerequisite and key factor for achieving a good UX. And be aware that a site's speed and performance is not the IT Manager's concern. Rather, sales and marketing managers must also cover this ground. As has been revealed in more in-depth research by Google/55/Deloitte Digital, even just one single millisecond less in page loading time and in interaction with the user can increase conversions by 10% depending on the commodity sector.
Let's put it in no uncertain terms: an e-commerce site which aims to increase customers, conversion rates and the average value of goods in a user's cart at the checkout point, must primarily focus on improving those two main aspects. This is especially true for smartphone and tablet because these devices are most at risk for navigation regarding UX, and the percentage of online sales from these devices are continually on the rise. All commercial strategies must thus measure their success and improve their performance based on mobile. Otherwise, if UX and speed are not optimized, bounce rates will grow instead.
Billions of euros lost on sites with low mobile performance
This trend has also been confirmed by the results of a recent analysis carried out by SKIM in Europe, Africa and the Middle East over a total of 15 countries. The results showed that 70% of users shopping online from mobile devices abandon a site due to slow navigation and cumbersome processes especially in the crucial stages of payment. And if you manage an e-commerce site, you will be even more frustrated to know that 40% of users who start a search on your site from a mobile device, either purchase in-store or on an app or desktop. The product is not necessarily your brand either. Indeed, it's quite the opposite.
And are you aware of how much personal preference weighs on a product and its characteristics? It only counts for 6% of the total drop outs. Against this data is the constantly growing increase in the volume of online sales. This trend has been underway for some time now and has accelerated due to the pandemic. Suffice it to say that in the UK in 2020, purchases from mobile devices were made every second of every single day.
The increase in traffic during the pandemic has highlighted two main problems: a lack of site sensitivity towards users' real needs, and poor site performance.
The table below, produced by SKIM, can help webmasters understand the wasted opportunities for e-commerce on mobile and how to convert them into revenue if they act on three essential points.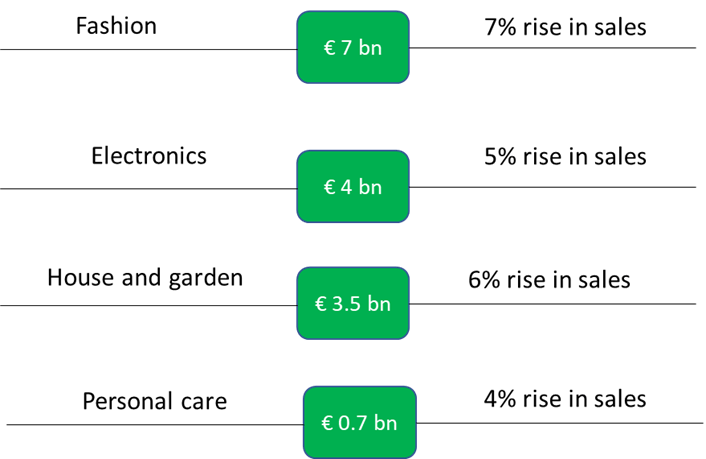 Speed is everything: business changes in a millisecond
But what are the key elements to successful e-commerce?
They are listed here below, with some tips for useful actions and solutions. According to recent research carried out by Google Analytics, actions for optimizing a site's functionality not only in terms of site abandonment and conversions, but also of customer loyalty, are as follows:
Minimizing scrolling tedium

to find products. This means making navigation easier by introducing

set menus

and

segmented windows

based on clients so as to offer clear and comprehensive information and the possibility to conduct product and service searches, evaluations and comparisons quickly and satisfactorily.
Simplifying filling out forms

and

speeding up the cash out process

by extending payment methods to include simpler ones (i.e. Google Pay, Apple Pay or Pay Pal).
Speeding up page loading

as well as other site functions.
All of these actions are essential, but the last action, which is linked to site performances, is in actual fact the key: a fast and reactive website is the most useful and efficient tool for conversions and takes priority of place. In particular:
Fast sites increase the number of customers who reach the payment stage: up to +40% for luxury goods, up to +20% on sites focused on the lead generation, up to + 9% in retail sales;
Users will spend more time on fast sites and their carts will be worth more money. As we have already seen, increasing speed by just one tenth of a second increases conversions by up to 10 %.
Site speed ensures lower bounce rates: You can obtain a lower bounce rate of up to 8.3% by increasing speed by 0.1 seconds.
A fast site in terms of all basic functionalities such as page loading, visitor reactivity when clicking on buttons and links, use of the media, all improve SERP ranking position and maximize SEO strategies. This aspect is an even more delicate issue now that Google recently introduced Core Web Vitals updates.
It is thus evident that speed is the determining factor for online stores, especially for versions for mobile devices. For this reason, it is absolutely crucial to constantly monitor your site's performance using tools such as Google Analytics. You must then compare it with the data so as to understand how effective speed improvement could better your business and then proceed to intervene using appropriate actions when needed. Product sector, company reputation, resources put into social media channels and SEO, product and service quality, the accuracy of the sales funnel, the appeal of design and site content are all secondary: an excellent, well-presented sandwich will not be snapped up if it is too difficult to grab on the go.
News, studies and research on the world of Business Performance. Aimed at managers and staff of companies interested in the growth potential that Digital offers.
Speed ​​in business has always been important, and the stories of successful entrepreneurs are full of quickly gained insights which are then executed just as quickly. Well, now more than ever speed has become the business driver, and one of such aspects was rather underestimated until a few years ago: the corporate website's loading times. If until 2010 having a slow site was normal and did little damage, if not to the visitor's patience and the user experience, today it has to be avoided at all costs, especially for a company focusing on e-commerce (which does not only means managing an e-store).
read more
Master Core Web Vitals and boost your business
To configure the platform we need information and technical specifications.
Set a call to learn more